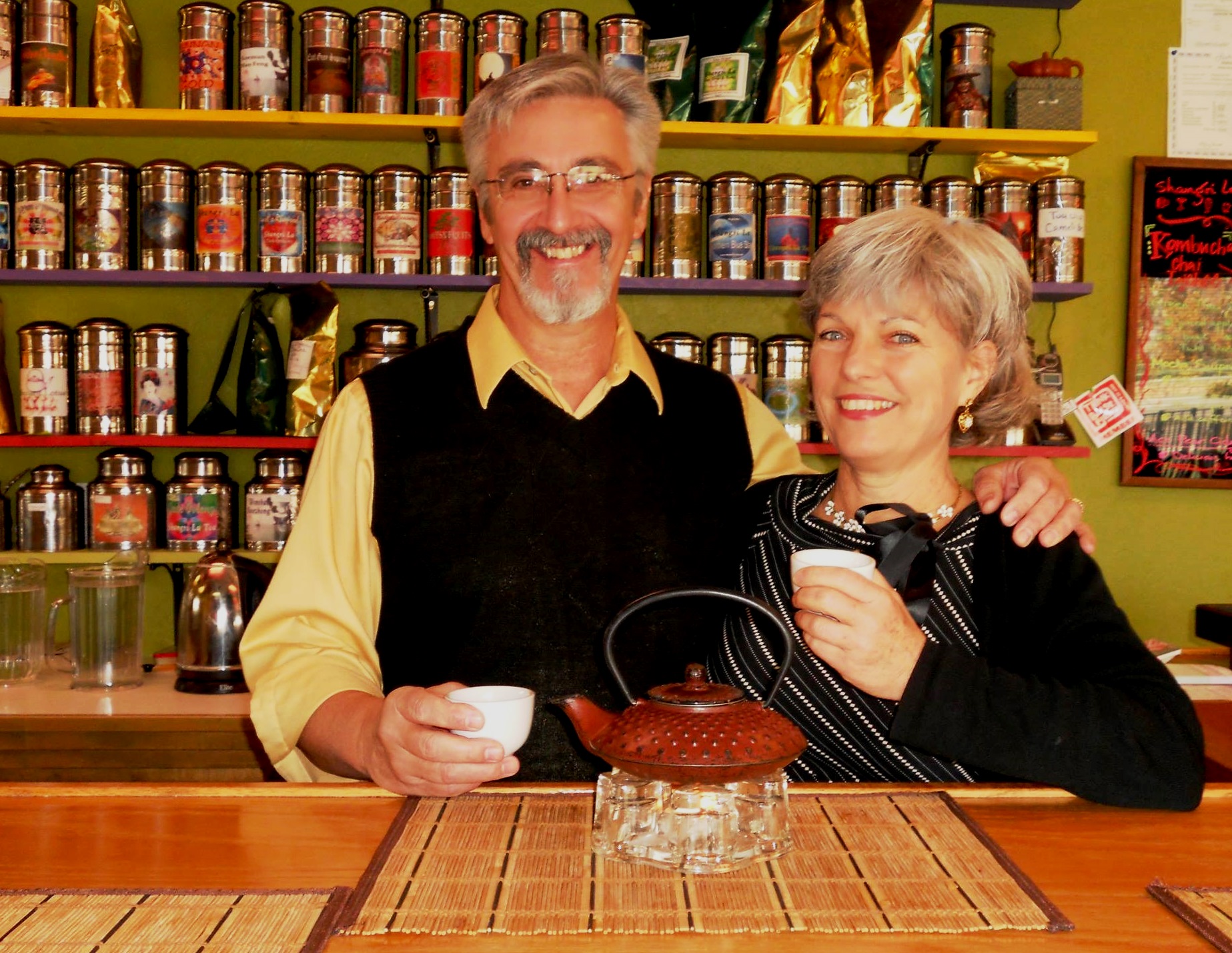 Our Founders
Bob and Toni Hodge
    Divine Lotus Tea Company is a family owned business founded by Toni Hodge in 1990. It is now operated by Toni and her husband Bob.
We started out as an herb and herbal medicinal company and soon became amazed and enamored with the power of tea; both exotic teas and herbal teas. At first we were supplying ourselves, then our friends and family, and then things began to snowball as things will.  Our customers now stretch from Southern California to Maine.
We believe that everything we put into our bodies should be free of chemicals and we work toward that end. Our herbal teas are all blended with organic herbs and our exotic teas are either certified organic or are grown and processed in the same way they would have been a thousand years ago. If its not the best it won't display the Divine Lotus label. We buy nothing from the large plantations and our commitment to quality is uncompromising. Our herbal blends are all original, you will not find them anywhere else. Under Toni's care these blends have evolved over the years until each blend has it's own unique flavor and healing properties.
We also believe in a fair wage for workers and fair payment to farmers. We will never sell tea that has been obtained through the exploitation of other human beings.
Join us in our quest to enjoy the very best quality teas and herbal teas, while helping mankind and keeping our impact on the environment small.